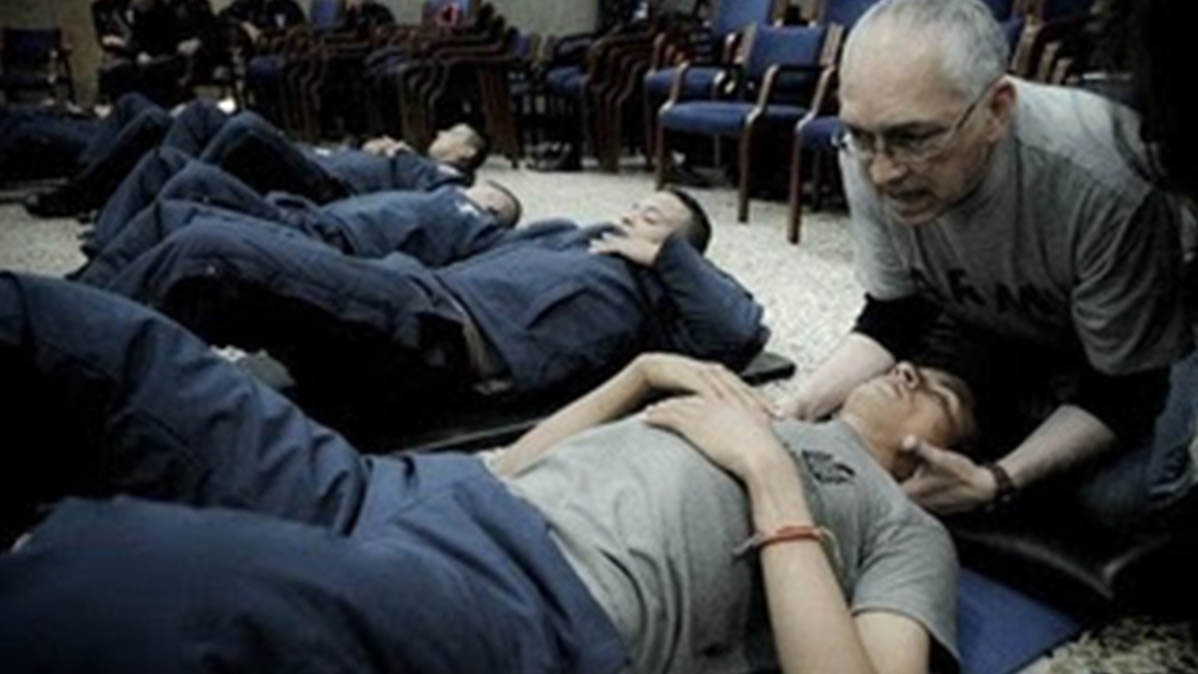 TRE-TENSION, STRESS, TRAUMA RELEASE EXERCISES. Simple, Unique, Innovative.
Rebecca Thompson
Monday, August 12, 2019
7:30 – 9:00 pm
Center for Spiritual Enlightenment
222 N Washington St · Falls Church, VA
DETAILS:
For some of us, tension is constant, stress is chronic and trauma is unresolved. We do not realize just how deeply impacted and DIMINISHED we are! Practicing TRE, Tension/Stress, Trauma Release Exercises can restore our health, relieve pain, release emotional blockages and build resilience.
-I can be reached at 571-338-1022. rebecca@floodoflight.com
My website: FloodOfLight.com
-I will give a brief introduction and move right into the 7 exercises. THESE ARE SIMPLE EXERCISES. I WILL TEACH YOU TO SELF-REGULATE AND GO YOUR PACE. The goal is to feel safe and comfortable. To have an effective and positive experience.
-I can not hold the class with less than 2 students. If you can not make it, PLEASE change your RSPV.
-Wear loose/comfortable clothing. Bare feet is optimum (no tights).
-Please bring a yoga mat. If you don't have one I will provide 6 mats.
-Registering for this class confirms you have read all material to include the disclaimer.
TRE: TENSION, TRAUMA RELEASE EXERCISES
In 60 countries and has been taught to over 2 million people.
Unique
Innovative
Simple
TRE® is an innovative series of exercises that assist the body in releasing deep muscular patterns of stress, tension and trauma (all work along the same continuum). The exercises safely activate a natural reflex mechanism of vibrating that releases deep muscular tension patterns. This calms down the nervous system. When this muscular vibrating mechanism is activated in a safe and controlled environment, the body is encouraged to return back to a state of balance.
TRE® is based on the fundamental idea, backed by research, that stress, tension and trauma is both psychological and physical. TRE®'s reflexive muscle vibrations generally feel pleasant and soothing. After doing TRE®, many people report feelings of peace and well-being. TRE® is designed to be a self-help tool that, once learned, can be used independently as needed throughout one's life, thereby continuously supporting and promoting personal health and wellness.
FOUNDER DR. DAVID BERCELI
Dr. Berceli is an international expert in Trauma Intervention. He has worked for international organizations that include governments, military, first-responders, corporations and citizenry. He has spent over 22 years working and living in different countries, many of them, war zones. He designed TRE based on his research.
7 MINUTE VIDEO ON SCIENCE OF TRE: Condensed Explanation
REPORTED BENEFITS INCLUDE:
Less Worry & Anxiety
Reduces Symptoms of PTSD
More Energy & Endurance
Less Workplace Stress
Better Sleep
Less Relationship Conflict
Reduced Muscle & Back Pain
Increased Flexibility
Greater Emotional Resiliency
Decreases Symptoms of Vicarious Trauma
Healing of Old Injuries
Relief from Chronic Medical Conditions
TRE RESEARCH & WEBSITE:
**DISCLAIMER**
TRE® is a safe and effective stress release technique for most people. The TRE process should not be used as a substitute for trauma recovery procedures of a medical or psychological nature. Individuals who have physical or psychological/psychiatric conditions that require strict regulation, individuals with fragile psychological defenses, a complex history of trauma or restricting physical or medical limitations should consult their medical practitioner prior to performing these exercises.
BIOGRAPHY:
I travel extensively getting a world view of multiple countries. I went to schools in Pakistan, Thailand, Switzerland, England, Israel, Philippines and the US. The rich, varied experiences and adventures of crisscrossing the globe instilled in me a deep respect for all cultures, religions and people in all walks of life and circumstances.
I experienced multiple careers as a Business Administrator, Senior Network Support Engineer, Supevisor and Systems Engineer III. I left a high stress, moneyed career and became an end-of-life caretaker to my parents, undergoing a life-changing, humbling and soulful shift. Now, I strive to live in full potential, expression and creativity – I am an author in 4 anthologies, a community/tribe builder, hospital volunteer, Trauma/Addiction/Energy speaker/presenter, Reconnective Healer, Reiki practitioner, TRE facilitator and I design symbolic jewelry.
We are diminished when sick, in pain or overwhelmed. Recovery/wellness is optimum when we INTEGRATE healing approaches to body, mind AND our energy field…releasing multi-layered blockages. Dense, heavy, stuck energy is discharged physically, emotionally and energetically, thus RAISING our "home" frequency inviting a state closer to balance. In doing this powerful, impactful and necessary work, we heal, we emerge and grow. Transform and transcend. We deserve to be free of chronic stress, constant anxiety, suffering, pain…to be vital, vibrant and healthy beings living a big, full life.