Healing Circle
*3rd Monday each month*
Monday, May 20, 2019
6:00 – 7:30 pm
Center for Spiritual Enlightenment
222 N. Washington St., Falls Church, VA 22046
This 6:00 healing circle is an on-going monthly training and practice session usually led by Alice Jones; Wendy Wisner or Michele Porter Will will lead the healing circle when she is not in town.
Following this session will be a presentation by Wanda L. Lundy via Skype. Details below.
Wanda Lasseter-Lundy
Monday, May 20, 2019
7:30 – 9:00 pm via Skype
Center for Spiritual Enlightenment
222 N. Washington St., Falls Church, VA 22046
Energy Masters
Learn what it means to be a master of energy and how to become one. Increase your understanding, power, creativity, and ability to work with energy to bring about change by becoming a master of energy.
BIOGRAPHY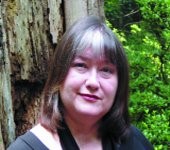 Wanda Lasseter Lundy is an unconditionally-loving authoritative master of energy and the spiritual realm. She can see, hear, feel and sense a person's energy and decipher the meaning behind it while addressing underlying causes to powerfully heal the whole being. Wanda heals with her thoughts, voice and presence. Her client base is international and throughout the US. Wanda is a renowned, gifted intuitive healer, scholar, minister, teacher and spiritual mentor. She is the Senior Lead Minister of Rays of Healing Church, Chairman of the Board of Directors and President of Rays of Healing Church, Inc., a nonprofit corporation. As the Senior Lead Minister of Rays of Healing Church, she has ordained 26 healing ministers.
Wanda is a gifted intuitive healer, metaphysical mentor and teacher.  As a psychic, she has given tens of thousands of psychic readings.  As an intuitive healer, she has performed over 44,000 healing sessions for clients on 5 continents and 33 U.S. states either in person or on the telephone. As a teacher, she has taught over 500 classes to approximately 10,000 students on topics and skills related to the use of intuition in healing, metaphysics and spirituality. As a mentor, she has trained 33 apprentices and mentored hundreds of other healing practitioners. She brings all of her knowledge, skills, ability, and experience to the leadership of Rays of Healing Church.
Wanda can see, hear, feel and sense a person's energy and decipher the meaning behind it. Whether a person is in her presence or at a great distance, she can describe their energy system, how it works, and the patterns of flow and connection. She sees the blockages to energy flow, knowing why each exists, the meaning behind it, and how it relates to every other part of the person – their body, mind, emotions and soul. She reads the emotional and mental patterns that contribute to physical illnesses and connects these patterns to the areas of the body that are affected or to the life struggles that the person is experiencing. She can tell a person how they feel and why they feel that way, and she can describe it to them in great depth simply by tuning into their energy.  Wanda can read a person's energy and reveal patterns of the soul's progression. She can read your family, your ancestors, their patterns and how those patterns affect you. And, she can tell you what your soul plans on doing in future lives by looking at your spirit and the multiple roles you are playing in many dimensions.
Wanda's accomplishments include:
Founder, President and Senior Lead Minister of the five branch Rays of Healing Church.
Founder and CEO of EnergyMasters Institute.
Wanda has performed over 20,000 psychic readings and 44,000 intuitive healing sessions.
She has ordained 41 Healing Ministers.
In a 13-year period, she developed the curriculum and taught over 900 healing, intuition, and metaphysics classes of her own content and design.
Classes are the base of the core curriculum for EnergyMasters Institute and the content is being developed into textbooks.