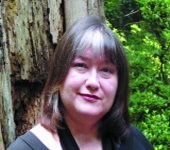 Monday, February 17, 2020
How to Increase Awareness and Sensitivity
Enlightenment and Awareness are one. Sensitivity is required for Awareness. The state of longing for Enlightenment is counterproductive to the state of Enlightenment as longing means you do not feel you have. Come learn how to be sensitive, aware and enlightened.
Those who wish to attend on-line church services, please forward a request to etlux@msn.com to receive an electronic link to the service.
BIOGRAPHY
Wanda Lasseter Lundy is the Chairman of the Board, President, and Spiritual Leader of Rays of Healing Church. She is an unconditionally-loving authoritative master of energy and the spiritual realm. She can see, hear, feel and sense a person's energy and decipher the meaning behind it while addressing underlying causes to powerfully heal the whole being. Wanda heals with her thoughts, voice and presence. Her client base is international and throughout the US. Students harness the power of energy to experience their highest consciousness and become true energy masters. Wanda teaches the art and science of accessing and harnessing transformational energy practices. Complex intuition-building and an expanded consciousness become accessible to all her students from the uninitiated, to the energy practitioner to the scientifically sophisticated alike.
Accomplishments include:
• Renowned, gifted intuitive healer, scholar, mentor, teacher and minister.
• Founder, President and Senior Lead Minister of the 4-branch Rays of Healing Church.
• Founder of EnergyMasters Institute.
• Performed 50,000 intuitive healing sessions
• Performed 25,000 psychic readings
• Taught 1,100 plus classes
• Ordained 38 healing ministers for Rays of Healing Church
• Developed a cadre of instructors for EnergyMasters Institute