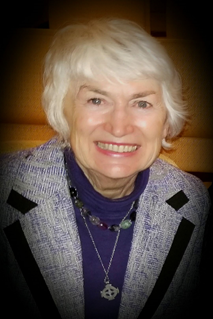 Monday, July 17, 2023
Presentation Topic TBA
Presentation details coming soon!
BIOGRAPHY
Alice "Alicja" Jones is a Psychic, Mystic, Medium, and Intuitive Healer who has been giving readings since 1998. She communicates with Spirit and works with the Angels, Archangels, Ascended Masters, Metatron, Jesus, the Blessed Mother, the Divine Feminine, the Devic kingdom, the Cosmic Brotherhood of White Light, the Ashtar Command, the Council of Twelve, the Karmic Board, the Great Rays and your ancestors to bring you messages that give you clarification about relationships, health, career choices, educational decisions, and soul purpose.
Alice receives messages (as if a movie screen opens up in her mind's eye) which many times include PAST LIVES and how they impact your current life. They can be solutions to pressing problems, guidance on the direction your life should take or a message from a loved one in spirit to comfort you.
A gifted intuitive healer, besides Reiki teaching and healing, Alice has had training in Access Consciousness, Quantum Touch, Metatronic Healing, and Matrix Energetics. She was given a specialized healing modality to share with others from Archangel Metatron, which she calls "Metatron's Healing Method". It is demonstrated on her website www.alicjajones.com. She helps clients release blockages which can culminate in changes that lead to a fulfilled life. Many times she works with cancer patients and victims of abuse.
As the Lead Minister of the Rays of Healing Church, Burke, VA branch, Alice is one of the founding members, on the Board of Directors, and lectures at the Church. She offers counseling and healing sessions in person and over the phone. www.raysofhealingchurch.org
Alice facilitates A Course in Miracles study at Sacred Circle in Old Town, Alexandria, www.sacredcirclebooks.com held on the 3rd Saturday of each month. A Course in Miracles is a spiritual psychotherapy study group, the foundation of her metaphysical understanding.
Born in Tomasov Lubelski, Poland, with a caul over her face, an omen of high psychic ability, her first name– Stanislawa– (the English equivalent–Stella)- translates into "Light" and her middle name –Alicja (pronounced Ah-Lee-See-Ah) from which Alice is derived – translates into "Truth," which is what she brings to her Spiritual and Past Life readings—LIGHT AND TRUTH.
She is the author of "Own Your Power Day by Day – 365 Meditations for Clearing Emotional, Mental, and Spiritual Blockages to Becoming Your Higher Self."
---
>>> We rely on, and greatly appreciate, your donations so we can continue organizing spiritual and healing events for you and the world. We suggest a $10-25 donation for this event. Please send your donation as a friend/family to help us avoid transaction fees. Thank you!
For more information on donating, visit www.raysofhealingchurch.org/donate. Thank you so much! <<<
———————————————————————————–