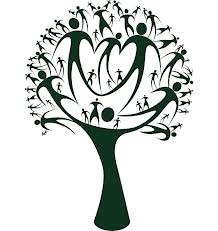 Monday, October 5, 2020
Family Constellations
A Family Constellation is a group technique that has the power to shift generations of suffering and unhappiness. Bert Hellinger, the founder of this work, observed that many of us unconsciously "take on" destructive familiar patterns of anxiety, depression, anger, guilt, aloneness, alcoholism and even illness as a way of "belonging" in our families.Family Constellations allow us to break these patterns so that we can live healthier, happier, more fulfilled lives. In a moment of insight, a new life course can be set in motion. The results can be life-changing. Family Constellations is about healing and reestablishing the order of love, so we notice how life flows in our favor, rather than against us due to childhood and ancestral trauma.
A family constellations session typically takes place in a workshop of 1 – 2 hours depending on the complexity of the issue, the workshop is made up of a group of individuals who are not related. Members of the group stand in for family members of the person or couple presenting a difficulty or concern. The person seeking resolution of an issue, who is referred to as the seeker, or the group facilitator chooses these representatives and places them into position as members of the individual's family, also choosing one person to take the place of the seeker in order to complete the family dynamic. A phenomenological field is open, and the members experiment feelings and experience the emotions of the person whose role they have taken on. Hellinger, the developer of family constellations, calls this sense of connectedness, which is said to be felt telepathically by members of the group, the morphogenic field. Every movement, all the emotions, words, feelings, give information to the Facilitator, who will guide the group to a resolutory closing of the difficulty. The Seeker will heal through observation.

BIOGRAPHY
MBA Karina Durán is from Venezuela, she started her Spiritual and Psychological path 10 Years ago. In 2011, she obtained a Certification in Psychology and Group Dynamics by the University Institute IUFRONT and the Institute "Psychology and Life" (Instituto Psicología y Vida (PSIVID). Karina began exploring Family & Systemic Constellations in 2013. She completed a one-year Systemic Family Constellation Facilitator training with Olivia Lazo at the Experiential School of Family Constellations. (Escuela Vivencial en Constelaciones Familiares). After that, in 2015, she got certificated by the Foundation of Transgenerational Studies, Family Constellations and Systemic Solutions (Fundación de Estudios Transgeneracionales, Constelaciones Familiares y Soluciones Sistémicas) in Venezuela as a Family & Systemic Constellations Facilitator. Also, she obtained a certification in Business Systemic Coach with Deyi Noguera. In 2015 she received a complete Maithuna School with José S. Lopez. In 2016 she was certificated as a Wise in Action at the Wise in the "Action of Transcendence and Evolution School" with Magaly Pernía. In 2017 Karina moved to the EEUU, where she received a Certificate in Meditation by Allegra Learning Solutions, LLC. Since January 2018 She has been studying Reiki with Alice Jones, achieving the third level as a Reiki Master Practitioner in November 2018. In addition, she is a Course in Miracles practitioner since 2013. At present, Karina is a candidate for Minister at Rays of Healing Church, and a Family Constellation facilitator by appointment.
———————————————————————————–
JOIN:
Topic: Family Constellations, presented by Karina Duran
Time: Oct 5, 2020 07:30 PM Eastern Time (US and Canada)
Join Zoom Meeting
https://us02web.zoom.us/j/84670185918?pwd=RDF3MjU4QWNUMVROT253bkZwTG96UT09
Meeting ID: 846 7018 5918
Passcode: 755530
One tap mobile
+13017158592,,84670185918#,,,,,,0#,,755530# US (Germantown)
+13126266799,,84670185918#,,,,,,0#,,755530# US (Chicago)
Dial by your location
+1 301 715 8592 US (Germantown)
+1 312 626 6799 US (Chicago)
+1 929 205 6099 US (New York)
+1 253 215 8782 US (Tacoma)
+1 346 248 7799 US (Houston)
+1 669 900 6833 US (San Jose)
Meeting ID: 846 7018 5918
Passcode: 755530
Find your local number: https://us02web.zoom.us/u/kQAur6nbG