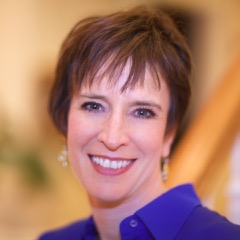 Monday, September 18, 2023
Strengthen Your Intuition
Are you naturally empathic? Psychic? Wake up your intuitive gifts and change your life. Are you feeling the pull to do more with your life? Access your inner knowing to hear what the Universe is telling you. Strengthen your internal knowledge of who you are and improve your relationships. Learn:
• Access your inner knowing
• Key physical and energy centers necessary for intuition
• How-to Decipher between Divine and lower vibration
• Healing meditation that will boost your vibration.
BIOGRAPHY
Wendy Wisner is a Spiritual Energy Healer, Reiki Master Teacher, interfaith minister, psychic intuitive, and educator who helps you take back your power to heal your body, mind, and spirit. Since 1998, she has helped people to achieve their health, relationships, and career goals through energy healing.
Unconditional acceptance and kind compassion powered by Divine energy helps clear your unconscious patterns and heal unresolved feelings. People come to Wendy to feel lighter, clearer, happier, and greater passion for life.
Working with Wendy, you'll restore your belief that you can tackle what life throws at you. You can genuinely believe: "I've got this."
No two people are alike. With mastery of numerous healing modalities, you choose your healing approach from Intuitive Energy Healing, Reiki, Energy Clearing, Spiritual or Past Life Readings, Sound Healing, and Access Consciousness Bars. Learn more at www.radiantyou.com.
---
>>> We rely on, and greatly appreciate, your donations so we can continue organizing spiritual and healing events for you and the world. We suggest a $10-25 donation for this event. Please send your donation as a friend/family to help us avoid transaction fees. Thank you!
For more information on donating, visit www.raysofhealingchurch.org/donate. Thank you so much! <<<
———————————————————————————–