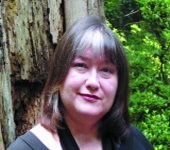 Monday, March 16, 2020
7:30 – 9:30 pm EST
ONLINE EVENT
Learn how to read past and future lives of other people and yourself. Find the themes that tie these lives together and discover the lessons to be learned from the way you are living out the themes. Perform a lives review to discover more meaning for your current life by taking the perspective of guiding oversoul.
To join this event, CLICK ON THIS LINK and enter the credentials below:
Meeting number (access code): 622 756 528
Meeting password: YPfCYgk539i
BIOGRAPHY
Wanda Lasseter Lundy is the Chairman of the Board, President, and Spiritual Leader of Rays of Healing Church. She is an unconditionally-loving authoritative master of energy and the spiritual realm. She can see, hear, feel and sense a person's energy and decipher the meaning behind it while addressing underlying causes to powerfully heal the whole being. Wanda heals with her thoughts, voice and presence. Her client base is international and throughout the US. Students harness the power of energy to experience their highest consciousness and become true energy masters. Wanda teaches the art and science of accessing and harnessing transformational energy practices. Complex intuition-building and an expanded consciousness become accessible to all her students from the uninitiated, to the energy practitioner to the scientifically sophisticated alike.
Accomplishments include:
• Renowned, gifted intuitive healer, scholar, mentor, teacher and minister.
• Founder, President and Senior Lead Minister of the 4-branch Rays of Healing Church.
• Founder of EnergyMasters Institute.
• Performed 50,000 intuitive healing sessions
• Performed 25,000 psychic readings
• Taught 1,100 plus classes
• Ordained 38 healing ministers for Rays of Healing Church
• Developed a cadre of instructors for EnergyMasters Institute